You are here
Teachers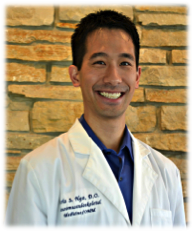 Christopher Ngo , DO
Dr. Christopher Ngo, DO is an osteopathic physician who understands the complexities of health and how it applies to each individual person. He simplifies what it means to be healthy, so his patients know why their health is affected and how to improve their lives. The combination of osteopathic manipulation, Pranic Healing, and other knowledge allows the cause of the disease to be addressed, whether physically, emotionally, mentally, and even spiritually.
Originally Dr. Ngo wanted to be a surgeon and began assisting in the operating room at the age of 18. However, through his martial arts training, he experienced how life energy can affect the body. This introduced him to Pranic Healing and he began his training under Master Choa Kok Sui and Master Stephen Co in 2003. The realization that the body is capable of healing itself led him to choose Osteopathic medicine whose focus is on the whole person and how the structure of the body affects function and overall health. Witnessing almost instantaneous results that improved patients' lives drove him to further study both modalities.
With a unique blend of a medical doctor, knowledge of the physical and energetic anatomy, and how emotions and thoughts are interrelated with the body, Dr. Ngo empowers patients to take charge of their health and enhance their quality of life.
Dr. Ngo is board certified in Neuromusculoskeletal Medicine/Osteopathic Manipulative Medicine and is a 2009 graduate of the Kirksville College of Osteopathic Medicine. He received a BA in Psychology from Washinton University in St. Louis in 2003. He is also a Certified Instructor for Pranic Healing under the US Pranic Healing Center and Master Stephen Co. He currently runs his medical practice in Belleville, IL just outside of St. Louis, MO.
Teaches: Pranic Healing® Level 1 and Advanced Pranic Healing®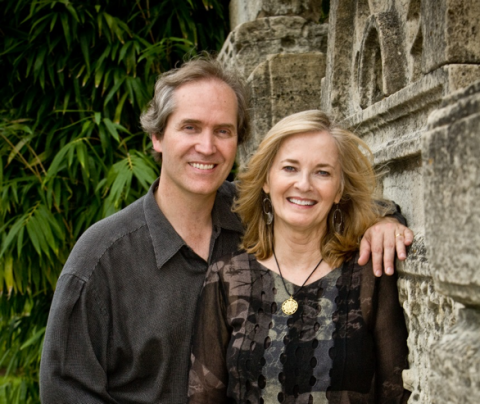 Dale Bilyeu & Lynn Maupin
Dale Bilyeu and Lynn Maupin are Licensed Pranic Healing Instructors and Certified Pranic Healers with more than twenty years of experience in using Pranic Healing. They received their training under the tutelage of Grandmaster Choa Kok Sui (founder of Pranic Healing and author of numerous books) and Master Stephen Co of the United States Pranic Healing Center.
Dale is a scientist/chemist, certified massage therapist and practices reflexology. Lynn, an arts administrator, has studied and practiced other healing modalities including cranio-sacral therapy. They are both dedicated to sharing the teachings of Grandmaster Choa Kok Sui through their healing work and class instruction.
Teaches: Pranic Healing® Level 1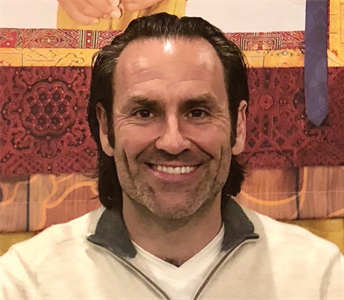 Daniel Smith
Daniel Smith is the founder of BlessingsbetoAll.com. Daniel is a Certified Pranic Healing Instructor, Associate Certified Pranic Healer and Arhatic Yogi. For the past fourteen years, he has traveled extensively to train under all eight of the current Master Pranic Healers in the world.
In the world of Yoga, Daniel is internationally certified having completed the 200-hour programs of both the Amana Institute of New Brunswick, Canada in Restorative Hatha Vinyasa and the Dharma Yoga Life of a Yogi program in New York City with living Yoga Master Sri Dharma Mittra.
Balancing Spirituality with Materiality, Daniel has his degree in Finance summa cum laude from Bentley College and is a seasoned investor. He is a Project Management Profession who manages the cost for billion-dollar projects. One of his unique strengths is helping others to get control of their financial lives and to do so in an effective, practical and spiritual manner.
He has a true passion for incorporating Master Choa Kok Sui's teachings into all aspects of his life and assisting others to the same in theirs.
Teaches: Pranic Healing® Level 1
Deborah Miller
Teaches: Pranic Healing® Level 1
Dr. Gabi Palma-Cruz, DACM
Teaches: Pranic Healing® Level 1
Pages