You are here
Teachers
Prabhu Balashanmugam
Teaches: Pranic Healing® Level 1
Ruby Singh
Teaches: Pranic Healing® Level 1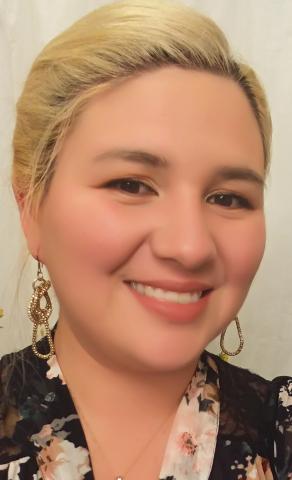 Sarai Enriquez
Sarai Enriquez is a personal student of Master Stephen Co. She was introduced to Pranic Healing by her husband in 2009 and took her first class with Certified Pranic Healing Instructor Kei Okubo.
Prior to 2009, Sarai was a stay at home military mom. During her husband's deployments, she began experiencing panic attacks, insomnia, anxiety, and depression. This led to a hospital stay and the introduction to anti-depressants. This provided no relief to her, so in 2007 she and her husband decided to leave the military life in hopes for tranquility and normalcy. But by 2008 she realized her state of being had not changed and began to look for alternative modes of healing. In December of 2009 her husband was introduced to Pranic Healing and began practicing on her. By December 27th she was a Pranic Healer herself. Pranic Healing was the best gift her husband had given her as it helped her return to life. Within a few Pranic Psychotherapy sessions and a new found dedication for meditation and self-development, she was able to feel excited about life, get over insecurities and fears, and became a translator and Certified Pranic Healing Instructor. She has conducted events and classes for elementary school teachers and administrators, business owners, parents, grandparents, and people from all walks of life.
Along with her husband Rafael and their four daughters (two of which are also Pranic Healers), they travel throughout the High Desert and help as many people and families become aware of the transformative information and techniques Pranic Healing has to offer. She continues to teach Pranic Healing in English and Spanish.
You can find her helping others learn about Pranic Healing in Fontana at the Fontana Veterans Resource Center, Victorville at Victor Community Support Services, and most of the High Desert in California.
Teaches: Pranic Healing® Level 1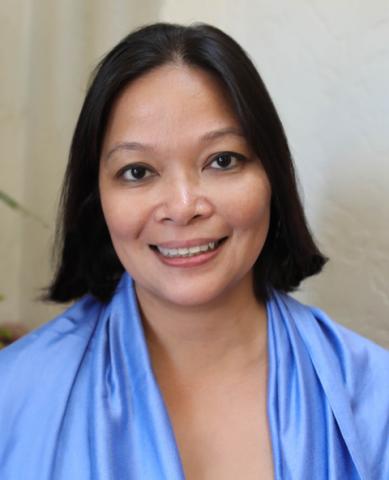 Scarlett Mendoza
Scarlett Mendoza has been practicing Pranic Healing since 1994 and is a Senior Certified Pranic Healer and Instructor. She has learned directly from and mentored by Grand Master Choa Kok Sui since then and through his inspiration, she also started a non-profit, charitable organization, Friends in Need, that holds regular feeding programs in New York, New Jersey Pennsylvania, Florida, and California.
Her dedication to spreading Master Choa's teachings has extended to providing families a channel for the children to develop a foundation for their spiritual well-being. She founded Kidz Spark, offering programs to children ages 5 and up with a curriculum based on Master Choa's teachings. She currently holds regular healing and meditation clinics and workshops in the San Fernando Valley area in California.
Teaches: Pranic Healing® Level 1
Selvameenakshi Balamurugan
Pages