You are here
Teachers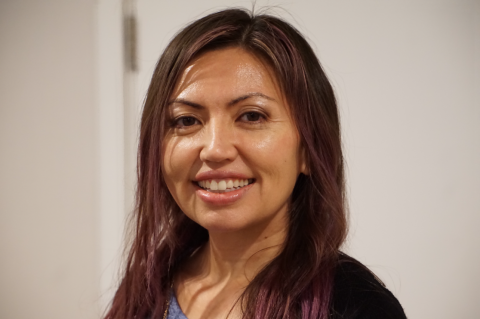 KATHERINE POOL
Kathy Pool is a Mom, Pranic Healing Instructor, Artist, Mind-Body-Spirit Life Coach, Nutritionist, and a Energy Wellness Coach. She has studied at the NY French Fashion Academy, Tai Chi Gung, Natalia Rose Nutrition & Detox System, and Barbara Wainwright Global Life Coach. She enjoys book study, essential oils, Pranic Healing classes, and retreats, as well as hot yoga. Kat also loves music, art & heart, "finding fun and beauty in the now".
With over 20 years of experience in Pranic Healing, Kathy has had the privilege of helping many people over come physical and emotional obstacles. She has also used Pranic Healing to help animals and has found they respond very well to energy work!
Kathy loves to be of service and help where she can. She holds weekly Free Healing Clinics and meditations nights for the public. Kathy supports Love for Humanity and other charities. She helps collect funds for the homeless in her area as well as for no-kill animal shelters.
Teaches: Pranic Healing® Level 1 and Advanced Pranic Healing®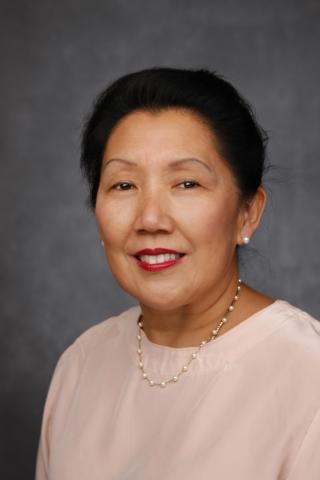 Kei Okubo
Kei (Kay) Okubo is a personal student of Master Stephen Co and was also taught by GrandMaster Choa Kok Sui between 2001 and 2007 in India, Malaysia and the US. She teaches Pranic Healing in California, Nevada, New Mexico, Taiwan, China and Japan at Conferences, Schools, Hospitals, Churches and Spiritual Centers, Acupuncture School, Cal State Universities, Veteran's and Rehabilitation Centers, Real Estate Offices, Massage Schools as approved by the U.S. Pranic Healing Center. Kei Can Share the Powerful Pranic Healing Techniques with You in Simple and Easy to Understand Ways that You Can Use Immediately.
Teaches: Pranic Healing® Level 1, Advanced Pranic Healing®, and Pranic Psychotherapy®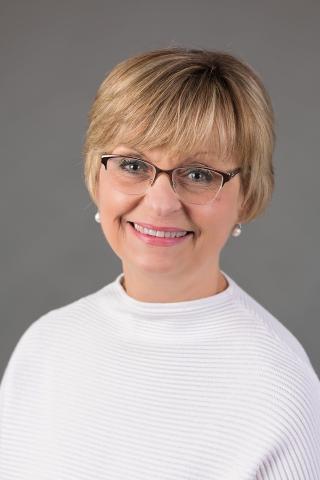 Kimberly Fantini
Kim Fantini is a disciple of Grandmaster Choa Kok Sui and Master Stephen Co. She is a Senior Certified Licensed instructor for the Institute for Inner Studies. Previously a Licensed Physical Therapist Assistance with hospital and clinic experience, Kim now practices as a Pranic Healer and Licensed Massage Therapist. Pranic Healing has been a gift to Kim in many ways personally and professionally. Kim has seen how her clients and students lives have been transformed by Pranic Healing and the practice of Meditation on Twin Hearts.
Kim has been teaching Pranic Healing® since 2006 in the US and Virgin Islands and has 24 years experience using Pranic Healing®. She is co-owner of Intuitive Therapy and Massage in Belleville, Illinois at Stillpointe Wellness Center.
Kim enjoys being with her family, meditating, traveling and serves as an Elder in the Community of Christ Church.
The most valuable teaching from Grandmaster Choa that she tries to practice is:
"By Forgiving and blessing, you stop wallowing in mud and you achieve Inner Peace and Freedom"
The Golden Lotus Sutra of Master Choa Kok Sui " Experience Being"
Teaches: Pranic Healing® Level 1, Advanced Pranic Healing®, Pranic Psychotherapy®, Pranic Crystal Healing®, Pranic Psychic Self Defense®, and Achieving Oneness with the Higher Soul®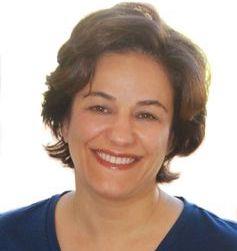 Lilia Afshary
Lilia Afshary has been a student of MCKS Pranic Healing® since 2004. She began her studies in Iran and continued her training in the U.S. under the supervision of Master Stephen Co.
Lilia currently facilitates Pranic Healing classes and clinics in Vacaville and Sacramento, CA. She teaches regular SuperBrain Yoga classes and holds introductory Pranic Healing workshops in Solano and Napa Counties and Sacramento. Lilia, a school teacher by profession, now shares her passion for the teachings of Pranic Healing by serving as a Certified Instructor of Master Choa Kok Sui Pranic Healing® Level 1 Courses in Northern California.
"I use Pranic Healing teachings daily to improve the quality of my life and that of friends, family, and clients", she says.
Teaches: Pranic Healing® Level 1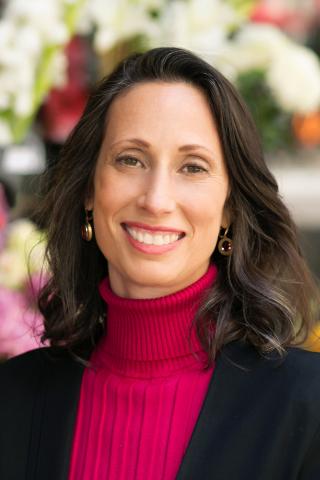 Liza Burney
Liza Burney, formerly a practicing trial attorney, found PH in 2006 when she was experiencing stress-related health issues that Western Medicine was not adequately addressing. What she found in Pranic Healing surprised her – it was not 'airy-fairy' at all – and set her on a course of learning and studying this 'invisible energy' that mainstream medicine wasn't talking about. Liza learned that there are things she can do to help heal herself — things that anyone can do.
She now uses her skills as a trained communicator to teach her clients the essential tools and techniques to achieve success in many things, including physical healing, relationship healing, or stress reduction. Her area of expertise is working with people and animals in acute and catastrophic situations, such as severe infections (including antibiotic resistant bacteria infections); car, bicycle and equestrian accidents; burns; and severe head trauma (although she really likes working on fertility issues, too)!
Liza is a frequent presenter at conferences and conventions, including groups such as the Oregon Area Ehlers-Danlos Support Group, the Body/Mind/ Spirit Expo, NW Pet Fair and at the Oregon Dressage Society annual meeting. She has presented in-service training for various professional organizations, including Oregon Student Nurses Association, Oregon Holistic Nurses Association, Oregon campus of Guide Dogs for the Blind, and the Oregon State Bar Quality of Life committee.
Liza enjoys being a regular guest on local television show AM Northwest, and has had many articles on Pranic Healing published in a variety of magazines. She has been an adjunct professor at area community colleges in Portland and Hood River.
Liza is also a certified Level 1 Basic Pranic Healing and Level 2 Advanced Pranic Healing instructor. She takes a very left-brain, linear and structured approach to the material, and endeavors to foster a conversational atmosphere in her classes, while at the same time, taking the time to explain things in great detail. Her favorite saying is "When you can see the invisible, you can do the impossible."
Teaches: Pranic Healing® Level 1 and Advanced Pranic Healing®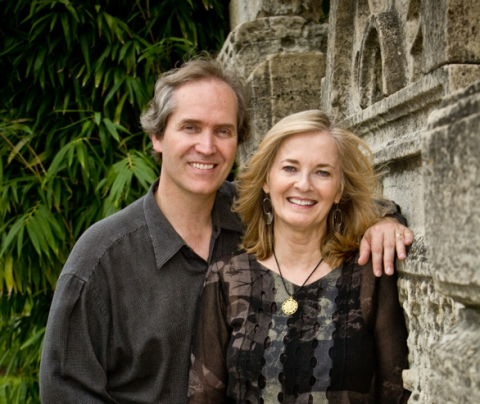 LYNN & DALE BILYEU
Dale Bilyeu and Lynn Maupin are Licensed Pranic Healing Instructors and Certified Pranic Healers with more than twenty years of experience in using Pranic Healing. They received their training under the tutelage of Grandmaster Choa Kok Sui (founder of Pranic Healing and author of numerous books) and Master Stephen Co of the United States Pranic Healing Center.
Dale is a scientist/chemist, certified massage therapist and practices reflexology. Lynn, an arts administrator, has studied and practiced other healing modalities including cranio-sacral therapy. They are both dedicated to sharing the teachings of Grandmaster Choa Kok Sui through their healing work and class instruction.
Teaches: Pranic Healing® Level 1
Lynn Provenzano
Teaches: Pranic Healing® Level 1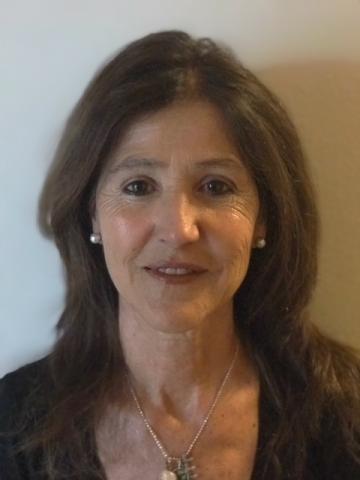 Maria Wilson
Maria Wilson has been a student of MCKS Pranic Healing since 2003. She began her studies in South America and continued her training in the U.S. where she became a Certified Pranic Healing Instructor in 2007 and a Certified Associate Pranic Healer.
She currently facilitates Pranic Healing Clinics in San Antonio, Tx, as well as courses throughout Texas.
"The understanding of energy through MCKS's system, unveiled a new and different perception of health, life and spirituality, she says. Everything is energy. The light I saw in MCKS's Teachings moved me to commit to His work and His vision and mission, and continue to help spread the Teachings with this Light guiding me."
Teaches: Pranic Healing® Level 1 and Advanced Pranic Healing
Pages