You are here
Teachers
Allen Chen
Teaches: Pranic Healing® Level 1
Brunilda Kosta
Brunie Kosta has been a practitioner of MCKS Pranic Healing® since 2005.
Is a licensed MCKS Certified Pranic Healing Instructor© and teaches throughout the state of Texas.
Also currently facilitates MCKS Pranic Healing® clinics in New Braunfels and San Antonio, TX.
"The Founder of the MCKS Pranic Healing® system, Master Choa Kok Sui has constructed it in a way that is Genius. It is direct and very specific to most ailments. One course builds upon the other. MCKS Pranic Healing® can also be used in any area of your life. What keeps me going? It's the positive changes I see in the students; that makes me feel this is a worthwhile cause which empowers people to improve their lives and that of others. It is truly a gift to humanity."
"I love teaching this amazing modality. I hope to meet you soon."
Teaches: Pranic Healing® Level 1 and Advanced Pranic Healing®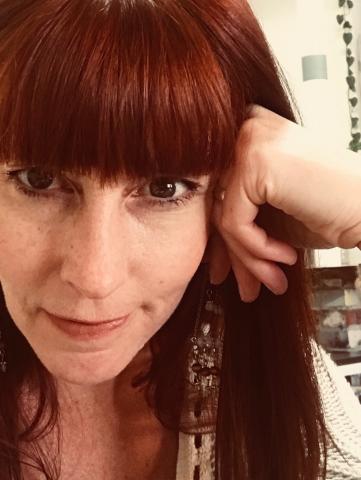 Candess Giyan
Candess has been guided time and time again to develop a deeper understanding of the Sacred. She developed her intimate relationship with Prana - the life force energy - over a lifetime of movement arts, yoga, and Pranic Healing.
Through many years of self-discovery and stepping deep into her heart she became a certified Yoga and Pranic Healing Instructor. These forms have inspired her to bring a mix of passion and pragmatism to her work as she shares her devotional approach to healing and compassion for others.
Teaches: Pranic Healing® Level 1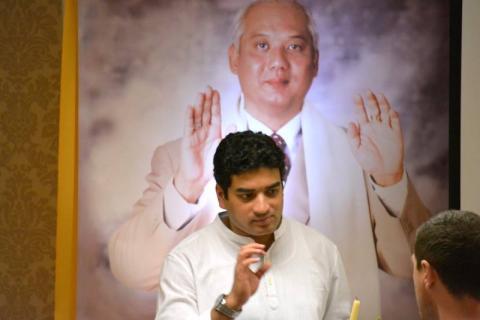 Chandan Parameswara
Chandan is a lecturer, instructor, engineer, and an avid student of energetic healing and spiritual subjects. He travels all across the US teaching the Pranic Healing System, Meditation courses, and speaking on related topics. His classes are packed with information and he helps people to gain a deeper understanding of energetic concepts and ways they can implement what they have learned into their everyday lives, to better their lives and the lives of their loved ones.
Chandan was trained in Pranic Healing and Arhatic Yoga under its founder GrandMaster Choa Kok Sui as well as His senior disciples. He works with Master Stephen Co of U.S Pranic Healing Center and is currently a licensed instructor of MCKS Pranic Healing®.
He is the founder of the Center for Inner Studies and Prana Studies, with a mission to spread Spiritual Teachings. He is also the founding board member of Seva Circle, a non-profit dedicated to helping those in need.
Teaches: Pranic Healing® Level 1, Advanced Pranic Healing®, Pranic Psychotherapy®, Pranic Crystal Healing®, Pranic Psychic Self Defense®, and Achieving Oneness with the Higher Soul®
Chantal Evrard
Teaches: Pranic Healing® Level 1
Pages