You are here
Teachers
Allen Chen
Teaches: Pranic Healing® Level 1
Brunilda Kosta
Brunie Kosta has been a practitioner of MCKS Pranic Healing® since 2005.
Is a licensed MCKS Certified Pranic Healing Instructor© and teaches throughout the state of Texas.
Also currently facilitates MCKS Pranic Healing® clinics in New Braunfels and San Antonio, TX.
"The Founder of the MCKS Pranic Healing® system, Master Choa Kok Sui has constructed it in a way that is Genius. It is direct and very specific to most ailments. One course builds upon the other. MCKS Pranic Healing® can also be used in any area of your life. What keeps me going? It's the positive changes I see in the students; that makes me feel this is a worthwhile cause which empowers people to improve their lives and that of others. It is truly a gift to humanity."
"I love teaching this amazing modality. I hope to meet you soon."
Teaches: Pranic Healing® Level 1 and Advanced Pranic Healing®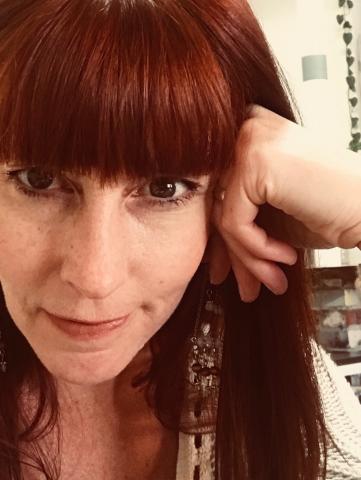 Candess Giyan
Candess has been guided time and time again to develop a deeper understanding of the Sacred. She developed her intimate relationship with Prana - the life force energy - over a lifetime of movement arts, yoga, and Pranic Healing.
Through many years of self-discovery and stepping deep into her heart she became a certified Yoga and Pranic Healing Instructor. These forms have inspired her to bring a mix of passion and pragmatism to her work as she shares her devotional approach to healing and compassion for others.
Teaches: Pranic Healing® Level 1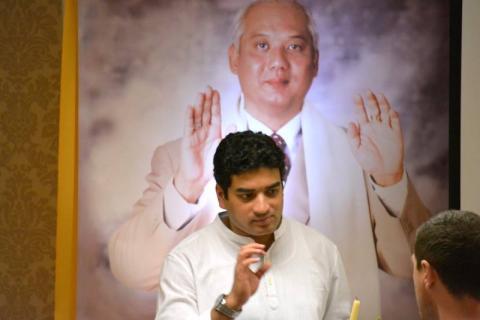 Chandan Parameswara
Chandan is a lecturer, instructor, engineer, and an avid student of energetic healing and spiritual subjects. He travels all across the US teaching the Pranic Healing System, Meditation courses, and speaking on related topics. His classes are packed with information and he helps people to gain a deeper understanding of energetic concepts and ways they can implement what they have learned into their everyday lives, to better their lives and the lives of their loved ones.
Chandan was trained in Pranic Healing and Arhatic Yoga under its founder GrandMaster Choa Kok Sui as well as His senior disciples. He works with Master Stephen Co of U.S Pranic Healing Center and is currently a licensed instructor of MCKS Pranic Healing®.
He is the founder of the Center for Inner Studies and Prana Studies, with a mission to spread Spiritual Teachings. He is also the founding board member of Seva Circle, a non-profit dedicated to helping those in need.
Teaches: Pranic Healing® Level 1, Advanced Pranic Healing®, Pranic Psychotherapy®, Pranic Crystal Healing®, Pranic Psychic Self Defense®, and Achieving Oneness with the Higher Soul®
Chantal Evrard
Teaches: Pranic Healing® Level 1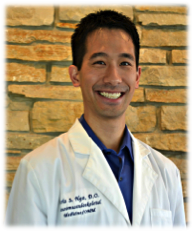 Christopher Ngo , DO
Dr. Christopher Ngo, DO is an osteopathic physician who understands the complexities of health and how it applies to each individual person. He simplifies what it means to be healthy, so his patients know why their health is affected and how to improve their lives. The combination of osteopathic manipulation, Pranic Healing, and other knowledge allows the cause of the disease to be addressed, whether physically, emotionally, mentally, and even spiritually.
Originally Dr. Ngo wanted to be a surgeon and began assisting in the operating room at the age of 18. However, through his martial arts training, he experienced how life energy can affect the body. This introduced him to Pranic Healing and he began his training under Master Choa Kok Sui and Master Stephen Co in 2003. The realization that the body is capable of healing itself led him to choose Osteopathic medicine whose focus is on the whole person and how the structure of the body affects function and overall health. Witnessing almost instantaneous results that improved patients' lives drove him to further study both modalities.
With a unique blend of a medical doctor, knowledge of the physical and energetic anatomy, and how emotions and thoughts are interrelated with the body, Dr. Ngo empowers patients to take charge of their health and enhance their quality of life.
Dr. Ngo is board certified in Neuromusculoskeletal Medicine/Osteopathic Manipulative Medicine and is a 2009 graduate of the Kirksville College of Osteopathic Medicine. He received a BA in Psychology from Washinton University in St. Louis in 2003. He is also a Certified Instructor for Pranic Healing under the US Pranic Healing Center and Master Stephen Co. He currently runs his medical practice in Belleville, IL just outside of St. Louis, MO.
Teaches: Pranic Healing® Level 1 and Advanced Pranic Healing®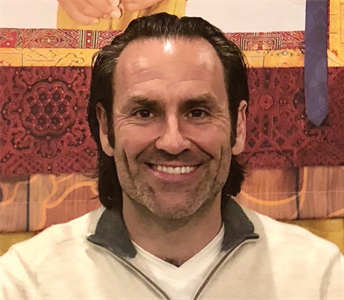 Daniel Smith
Daniel Smith is the founder of BlessingsbetoAll.com. Daniel is a Certified Pranic Healing Instructor, Associate Certified Pranic Healer and Arhatic Yogi. For the past fourteen years, he has traveled extensively to train under all eight of the current Master Pranic Healers in the world.
In the world of Yoga, Daniel is internationally certified having completed the 200-hour programs of both the Amana Institute of New Brunswick, Canada in Restorative Hatha Vinyasa and the Dharma Yoga Life of a Yogi program in New York City with living Yoga Master Sri Dharma Mittra.
Balancing Spirituality with Materiality, Daniel has his degree in Finance summa cum laude from Bentley College and is a seasoned investor. He is a Project Management Profession who manages the cost for billion-dollar projects. One of his unique strengths is helping others to get control of their financial lives and to do so in an effective, practical and spiritual manner.
He has a true passion for incorporating Master Choa Kok Sui's teachings into all aspects of his life and assisting others to the same in theirs.
Teaches: Pranic Healing® Level 1
Deborah Miller
Teaches: Pranic Healing® Level 1
Pages